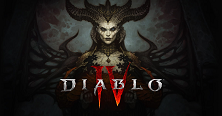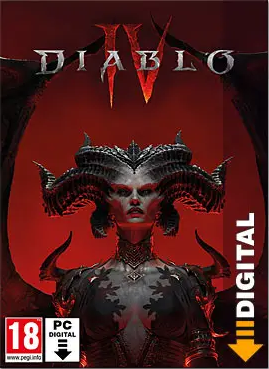 Diablo® IV is the ultimate action RPG experience with endless evil to slaughter, countless abilities to master, nightmarish dungeons, and legendary loot. Embark on the campaign solo or with friends, meeting memorable characters through beautifully dark settings and a gripping story, or explore an expansive end game and shared world where players can meet in towns to trade, team up to battle world bosses.
● Lilith, daughter of Mephisto, Lord of Hatred, has been summoned by dark ritual after eons in exile. Now, hatred threatens to consume Sanctuary as evil spreads and a new wave of cultists and worshippers arise to embrace Lilith's coming.
● Forge your path through the corrupt lands of Sanctuary — a continuous, ever-growing, and fully explorable world, teeming with choices, quests, corruption, and loot. Diablo IV is built for adventure, with multiple zones to explore freely, each ripe with non-linear quests, epic bosses, discoverable towns, and multitudes of demons to slay.
● Create and customize your character to become steadfast in the face of darkness. Choose from one of five classes and forge your hero from an abundance of different cosmetics, talents, and abilities, creating a character that is uniquely your own. Grow stronger as your character progresses through powerful Skill Trees.
Read More