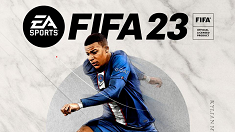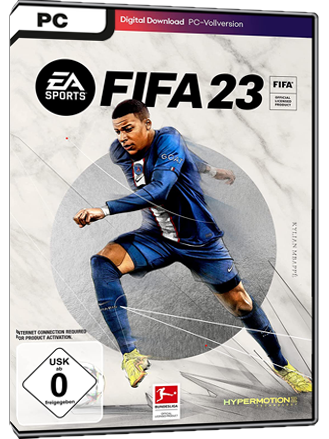 FIFA 23 apporte encore plus d'action et de réalisme sur le terrain dans The World's Game grâce aux avancées de la technologie HyperMotion2 qui propose deux fois plus de captures de mouvements pour créer une animation plus réaliste que jamais à chaque match.
● Disputez les plus grandes compétitions de football avec les Coupes du Monde de la FIFA féminine et masculine. Et, pour la toute première fois vous pourrez, pendant toute la saison de FIFA 23, défendre les couleurs de clubs féminins avec des animations HyperMotion2 dédiées.
● Découvrez une nouvelle façon de jouer et de créer votre équipe de rêve avec les Moments FUT et le nouveau système du Collectif dans FIFA Ultimate Team. Vivez vos rêves en mode Carrière en définissant votre personnalité sur le terrain ou en prenant la tête des plus grandes équipes de football.
● Allez encore plus loin dans la personnalisation et bénéficiez d'un gameplay amélioré pour vos matchs disputés dans les rues ou dans les stades. Quelle que soit votre façon de jouer, vivez The World's Game avec plus de 19 000 joueurs, plus de 700 équipes, plus de 100 stades et plus de 30 compétitions, dont l'UEFA Ligue des champions et la Premier League, avec un réalisme sans précédent dans FIFA 23.
Read More