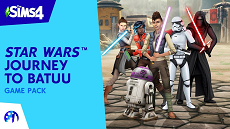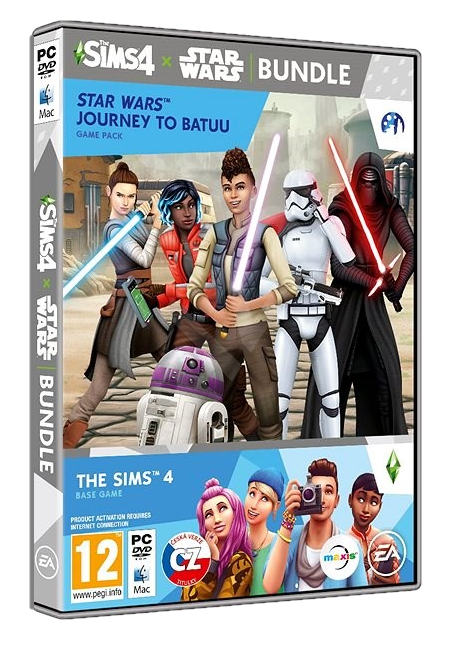 Create your Sim's unique Star Wars™ story as you explore the remote world of Batuu, from Galaxy's Edge at Disneyland® and Disney World®, in The Sims™ 4 Star Wars™: Journey to Batuu Game Pack*. Will your Sim join up with the Resistance, fall in with the scoundrels, or enlist with the First Order? It's up to you! Build up your Sim's reputation to unlock missions, purchase a lightsaber or droid, and meet iconic Star Wars™ characters like Rey and Kylo Ren.
● Experience the Edge of the Galaxy — Your Sims are definitely not at home anymore. From the Millennium Falcon to the bustling cantina and unique attire of Batuu, Sims will be surrounded by the iconic sights and sounds of Star Wars™.
● Create Your Star Wars Story. The Resistance, First Order, and scoundrels are fighting to control Batuu, but your Sims' actions determine who will succeed. As Sims undertake challenges and special missions, you'll tip the balance of power. Unlock rewards like starfighter access, new outfits, and critical missions on Batuu.
● Completing missions earns your Sim reputation points, and as you rack them up, you get closer to meeting the leaders of the forces on Batuu. Possibilities shift depending on your Sim's actions.
● Get Your Own Lightsaber and Droid. Explore Batuu to find parts for the most coveted Star Wars™ artifact: a lightsaber. Collect every piece to construct a blade that's all your own.
Read More